ASTM B704 Incoloy 825 and Inconel 625 Welded Tube
incoloy 825 and Inconel 625 Welded Tube
ASTM B704 Incoloy 825 and Inconel 625 Welded Tube Suppliers
This specification covers welded Incoloy 825 welded tubes and Inconel 625 Welded Tubes used for resistance to particular chemical attacks.
ASTM B704 -Tube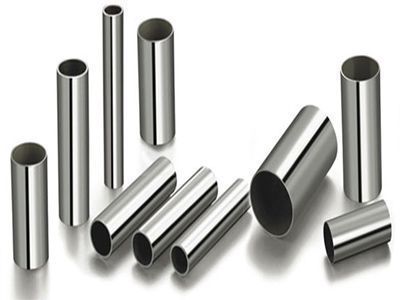 ASTM B704 is a welded steel tube, manufactured with either a longitudinal or a spiral seam. The diameters of this product range from approx 6 to 2500mm with wall thickness from 0.5 to approx 40mm. The starting material is flat rolled, which, depending upon the manufacturing process, tube dimension and application, may take the form of hot-cold rolled steel, hot rolled tube.
Scope And Manufacturing
This specification covers welded UNS N06625 and UNS N08825 alloy wedled tubes and tubing, for general corrosion resistance. When heated, it forms a thick and stable passivating oxide layer protecting the surface from further attack. This specification covers tubes 1/8 to 5 in. (3.18 to 127 mm), inclusive, in outside diameter and 0.015 to 0.500 in. (0.38 to 12.70 mm), inclusive, in wall thickness. The material is formed in tube shape with hot or cold forming process.
Mumbadevi Steel India (MSI) exports Welded Tube of Inconel 625, Inconel 825 which are used for various high temperature vessels and pressure vessels
ASTM B704 Tube
Mumbadevi Steel India (MSI) is a supplier of Incone 825 and Inconel 625 Welded Tubes manufactured as per ASTM B704. Inconel Welded Pipes are used in high-pressure systems demanding high-strength and resistance.
Other Names :
ASTM B704 Welded Tube, Incoloy 625 Welded Tube, Incoloy 825 Welded Tube
Material :
Incoloy 625 and Incoloy 825
Brand :
Mumbadevi Steel India (MSI)
Manufacturer :
Mumbadevi Steel India (MSI)
Rating :
4.2
/5 based on
65
customer reviews
---
Our Inventory of ASTM B704 Material