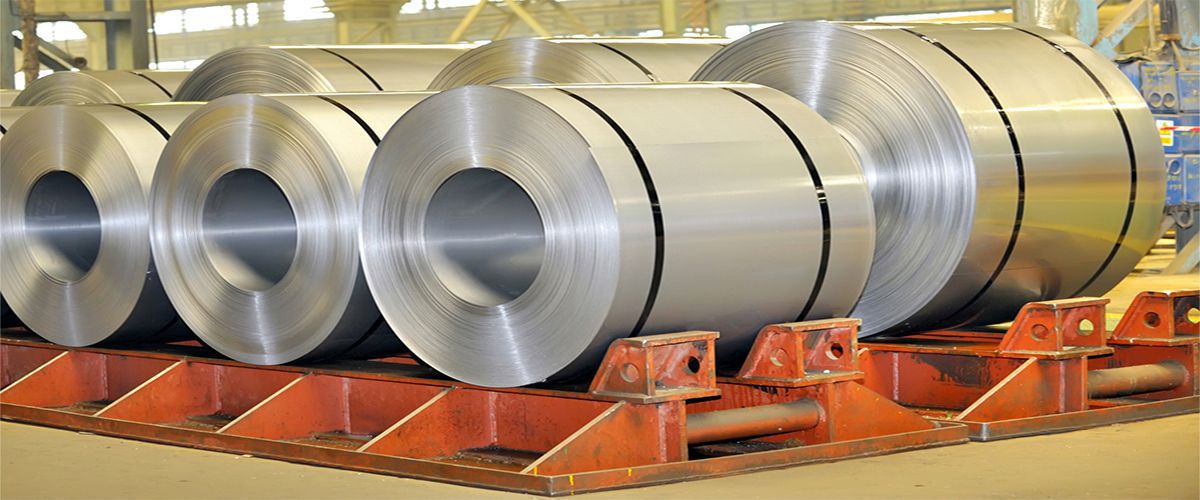 Grade 2 Titanium Sheet Plates
Mumbadevi Steel India (MSI) is a renowned suppliers and manufacturer of Titanium Grade 2 Sheet, Plate and Coils for industrial use.
Other Names:
ASTM B265 UNS R50400, Titanium Sheet, Titanium Plate, Titanium Sheet Plate, Titanium Coil
Material:
Grade 2 Titanium
Brand:
Mumbadevi Steel India (MSI)
Manufacturer:
Mumbadevi Steel India (MSI)
Rating:
4.1
/5 based on
83
customer reviews
ASTM B265 UNS R50400 • Titanium Sheet • Titanium Plate • Titanium Alloy Sheet Plate • Grade 2 Titanium Sheet, Grade 2 Titanium Plate
Mumbadevi Steel India (MSI) is one of the most trusted suppliers of Titanium Sheet and Titanium Plate to countries throughout the world. We have to ensure that all our Titanium products offer the utmost strength, durability and reliability amongst extreme environments. The ability of this alloy is the reason for its major use in oil and gas, offshore and in the aerospace industries.
Sheet metal is metal formed by an industrial process into thin, flat pieces. It is one of the fundamental forms used in metalworking and it can be cut and bent into a variety of shapes. Countless everyday objects are fabricated from the metal sheet. Plate and sheet are words used to describe the classification of metal depending on its thickness. While sheet metal is less than 3 mm thick, plate metal is obviously thicker than 3 mm. Alloy Plate is used in heavy-duty applications such as those found in the aerospace, military and transportation product manufacturing. Aluminium plate, machined to shape, forms the skins of jets and spacecraft fuel tanks, etc. It is used for storage tanks in many industries, in part because some aluminium alloys become tougher at supercold temperatures. This property is especially useful in holding cryogenic (very-low-temperature) materials.
Titanium Plate is also used to manufacture structural sections for railcars and ships, as well as armour for military vehicles. In transportation, the metal sheets are used to manufacture panels for automobile bodies and tractor trailers. In building and construction, it is formed into products including siding, gutters, roofing, awnings and carports. Titanium Sheet Plates are further categorised in following forms:
Titanium Sheet: If a piece of metal has been rolled out to a thickness greater than that of a foil, but is still less than 6mm it is called sheet.
Titanium Shim Sheet: A shim is thin and often tapered or wedged piece of metal. Shim Sheet is used to fill small gaps or spaces between objects. Sheet Shims are typically used in order to support, adjust for better fit, or provide a level surface.
Titanium Rolled Sheet Coil: Sheet Coils are flat products wound into rolls and having a rectangular cross-section, the width of which is much larger than the thickness. Hot Rolled Sheet Coil is produced from semifinished products (slabs or billets), which are reduced to certain thicknesses by rolling and annealing and wound into a roll. Cold Rolled Sheet Coil is produced by removing rust from a hot-rolled sheet by "pickling" it in a weak acid solution, then washing, brushing, drying, oiling and unrolling the sheet and finally performing cold-rolling by passing the sheet through a reducing mill under pressure and winding it into a roll. Cold-rolled steel Coil is a more highly finished product and has a smoother surface, greater dimensional accuracy (thickness, width, length) and greater strength.
Titanium Rolled Sheet Strips: Sheet Strip is a flat product which, immediately after the final rolling pass or after pickling or continuous annealing is wound into laps so as to form a coil. Strip of Sheet as rolled has slightly convex edges, but it may also be supplied with sheared edges or slit from a wider strip. Wide Strip is a strip of a width 600 mm or over, Whereas, Narrow Strip is a strip of a width less than 600 mm.
Titanium Plate: Once the metal is more than 6mm thick it is known as plate metal. This type of material is used in circumstances whereby strength and durability are of the utmost importance.
Titanium Diamond Plate: Diamond plate, also known as a chequered plate, thread plate and floor plate, is a type of metal designed with a regular pattern of raised diamonds or lines on one side, with the reverse side being featureless. Diamond plate is usually stainless steel or alloy.
Mumbadevi Steel India (MSI) offers Titanium Sheet and Titanium Plates in a wide range of dimensions. The size range of sheet plate available is 1000 mm x 2000 mm, 1220 mm x 2440 mm, 1500 mm x 3000 mm, 2000 mm x 2000 mm, 2000 mm x 4000 mm. We provide high-quality Grade 2 Titanium plate and Grade 2 Titanium sheet conforming to IS, BS, ASTM, UNS specifications for many applications including custom fabrication and construction projects. We are a reliable suppliers of approved pipes, fittings and flanges as well as special items from European, Indian and Japanese origin, approved to Norsok M-650 for the oil and gas sector, shipyards and land-based industry. We have exported Sheet Plates in many countries namely South Africa, Thailand, Indonesia, Australia, Japan, Malaysia, Canada, Brazil, Chile, UK, Saudi Arabia, Qatar, Iran, Sweden, Turkey, Bangladesh, Myanmar, Norway, Omam, etc.
Sheet Plate Specification:

ASTM B265 UNS R50400, ASME SB265 UNS R50400 & DIN 3.7035

Size:

1000 mm x 2000 mm, 1220 mm x 2440 mm, 1500 mm x 3000 mm, 2000 mm x 2000 mm, 2000 mm x 4000 mm

Thickness:

0.1mm to 12 mm Thk

Type:

Grade 2 Titanium Sheet, Grade 2 Titanium Plate, Grade 2 Titanium Coil, Grade 2 Titanium Flat

Form:

Hot Rolled, Cold Rolled, Perforated, chequered

Finish:

Mirror Finish, BA Finish, 2B Finish, No. 4 Finish

Origin:

Indian Origin, European Origin, Japanese Origin

Testing and Documents:

Mill Test Certificates, EN 10204 3.1, Chemical Reports, Mechanical Reports, Destructive Test Report, Non Destructive Test Reports, PMI Test Reports, Visual Inspection Reports, Third Party Inspection Reports, NABL Approved Lab Reports

Packing:

Packed in Wooden Boxes, Bubble wraps, Steel Strips Bundled, or as per Customers Requests
Grade 2 Titanium Alloy Sheet Plate Sizes in Stock
Material
Size
Thickness
Specification
Make
Grade 2 Titanium Plate / Sheet / Flat / Coil
1250 mm x 2500 mm
0.1mm to 12 mm Thk
IS, BS, ASTM, UNS
Indian, European and Japanese origin
1000 mm x 2000 mm
1220 mm x 2440 mm (4' x 8')
1500 mm x 3000 mm
2000 mm x 2000 mm
2000 mm x 4000 mm
Forms of ASTM B265 UNS R50400 in Stock

Sheet
Grade 2 Titanium Sheet ASTM B265 in 0.1mm to 12 mm Thk

Plate
ASTM B265 Grade 2 Titanium Plate 0.1mm to 12 mm Thk
Shim Sheet
Grade 2 Titanium Shim Sheet in 1250 mm x 2500 mm range

Sheet Foil
Grade 2 Titanium Sheet Foil in 0.1mm to 12 mm Thk

Sheet Coil
ASTM B265 Grade 2 Titanium Sheet Coil Supplier

Sheet Strips
Grade 2 Titanium Sheet Strips manufacturer & exporter

Diamond Plate
Grade 2 Titanium Plate in 0.1mm to 12 mm Thk

Chequered Plate
Grade 2 Titanium Plate Chequered Suppliers
| | C | Fe | H | N | O | Ti |
| --- | --- | --- | --- | --- | --- | --- |
| MIN | - | - | - | - | - | Bal |
| MAX | 0.100 | 0.300 | 0.015 | 0.030 | 0.250 | - |

Yield Strength
0.2% Proof
(MPa)
Tensile strength
(MPa)
Elongation
(% in 50mm)
Hardness
(HV)
MIN
345
485
28.00
160
MAX
200

| | | |
| --- | --- | --- |
| Density | g/cm³ | 4.5 |
| | lb/ft³ | 280 |
| Modulus of elasticity | GPa | 100 |
| | Psi | 15 x 10-6 |
| Thermal conductivity | W/m°C | 20 |
| Sheer Modulus | GPa | 39 |
| Poissons ratio | | 0.32 |
---
Properties of Grade 2 Titanium alloy
Titanium GR 2 Cold Forming
Cold working features of this material is same as that of a moderately tempered austenitic stainless steel. Post-work annealing is recommended to prevent tearing or other material damage.
Titanium GR 2 Hot Forming
Hot working Ti GR 2 enhances the overall ductility of the material.
Titanium GR 2 Annealing
Titanium GR 2 annealed by Heating it to 704 C (1300 F) and then holding it for 2 hours followed by air cooling. For intermediate stress relieving, the material has to be heated to 482°C (900°F) for 45 min.
Titanium GR 2 Welding
Titanium Grade 2 possesses good weldability and can be welded by a wide variety of traditional fusion and solid-state methods.
Titanium GR 2 Heat Treatment
Not hardenable by heat treatment.
Services We Offer
Documentation
Documentation is a very important part of the products we supply, and we work continuously to enhance the efficiency of the document-handling process without compromising quality of the product. Documents provided along with the shipment include Certificate of Origin, Material Test Certificate as per EN 10204 3.1 and 10204 3.2, NACE MR10103 and NACE MR0175 certified Test Certificates.
Quality Assurance
Titanium Plate Sheets are manufactured and controlled to international standards such as ASTM, ASME, BS, MSS, EN, DIN or WERKSTOFFE. Our products undergo stringent quality tests before they are dispatched.
Material Testing
PMI Testing, Ultrasonic Test, Mechanical Testing, Spectro Tests for Chemical Analysis of the grade, Flaring Test, IGC, etc. are some of the tests conducted at our facility. We welcome stage wise inspection from any of your representative or third party inspection agencies.
Packing and Delivery
The product is wrapped and packed in wooden crates or carton boxes. Our primary goal is to deliver quality products in time, no matter where the client is located.