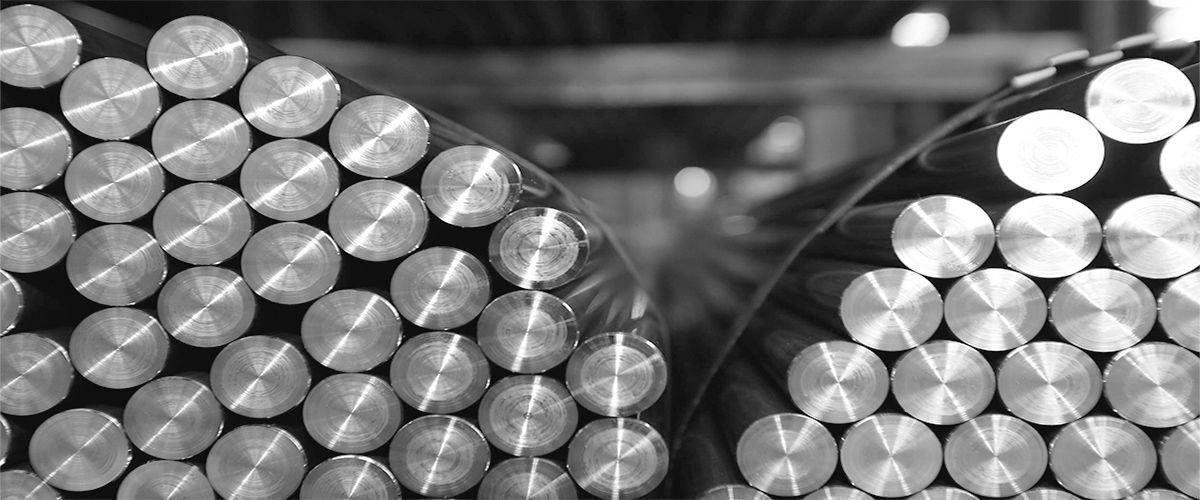 Inconel 718 Round Bars | B637 N07718
Mumbadevi Steel India (MSI) is a Global suppliers and Exporter of Inconel 718 Round bar. The materials conform ASTM B637 UNS N07718 standards and specifications.
Other Names:
ASTM B637 UNS N07718, Inconel Bars, Inconel 718 Bars, Inconel Round Bar, Inconel Hex Bar, Inconel Square Bar, Inconel Flat Bar, ASTM B637 Bar, UNS N07718 BAR
Material:
Inconel 718
Brand:
Mumbadevi Steel India (MSI)
Manufacturer:
Mumbadevi Steel India (MSI)
Rating:
4.5
/5 based on
83
customer reviews
Inconel Alloy 718 Round Bars · ASTM B637 UNS N07718 • High Performance Inconel 718 Bars
Inconel Alloy 718 Round Bars with ASTM B637 UNS N07718 supplied by Mumbadevi Steel India (MSI) has been in the metal indurstry from decades, always with an eye on serving our customers' needs in the most cost-effective ways possible. Round bars are most frequently used to make parts such as gears, shafts, axles, and flywheels for rotating machinery applications. Round Bars can also be engineered and used for manufacturing of seamless pipe and tubing used in oil drilling, military, and other applications. Inconel 718 Round Bar is one of the products supplied by us. Our ASTM B637 UNS N07718 Bars are available in many sizes, dimensions and configurations. Inconel 718 Round bars conform to ASTM, UNS, ASME, UNS, ANSI, EN standards and specifications. Round Bar is available in a wide variety of sizes ranging from 10 mm to 125 mm. Inconel Bar available in following forms Round Bar, Hex Bars, Flat Bar, Square Bar.
Mumbadevi Steel India (MSI) offers a comprehensive range of Inconel Bar which is available in Inconel Alloy 718. The length of the round bar is 50 mm to 6000 mm long and it can be Single Random, Double Random and Cut Length. The characteristics of high resistance to thermal oxidation, corrosion resistance and high strength in our round bar meet the requirements for use in numerous applications within the aerospace, chemical processing, thermal processing, oil & gas, pharmaceutical and bio synthetic and motorsport industries. We supply ASTM B637 round bars with diameters between 0.5 mm to 500 mm. Round bars are typically used in Engineering Construction, Residential Construction, Non-Residential Construction, Mining Infrastructure, Transport and Storage Manufacturing. Our company has been exporting Inconel 718 Round bars Globally and has attained a recognition in many countries. We have exported to countries like Europe, Australia, Japan, Indonesia, South Africa, Thailand, UAE, Qatar, etc.
Bar Specification:

ASTM B637 UNS N07718, ASME SB637 UNS N07718, AMS 5662, AMS 5663, AMS 5664, GE B50TF15, ASTM B-637.

Thickness:

50 mm to 6000 mm Long

Type:

Inconel Bar

Form:

Inconel 718 Round Bar, Inconel 718 Hex Bars, Inconel 718 Flat Bar, Inconel 718 Square Bar

Length:

Single Random, Double Random & Cut Length

Finish:

Bright and Black Finish

Origin:

Indian Origin, European Origin, Japanese Origin

Testing and Documents:

Mill Test Certificates, EN 10204 3.1, Chemical Reports, Mechanical Reports, Destructive Test Report, Non Destructive Test Reports, PMI Test Reports, Visual Inspection Reports, Third Party Inspection Reports, NABL Approved Lab Reports

Packing:

Packed in Wooden Boxes, Bubble wraps, Steel Strips Bundled, or as per Customers Requests
Inconel Alloy 718 Round Bar Sizes
| Material | Diameter | Length | Make |
| --- | --- | --- | --- |
| Inconel 718 Round Bar, Inconel 718 Flat Bar, Inconel 718 Hex Bar, Inconel 718 Square Bar | 0.5 mm to 500 mm | 50 mm to 6000 mm Long | Indian, European and Japanese origin |
Inconel 718 Round Bar in Stock A182 F44 S31254
Inconel Alloy 718 Round Bar
Inconel Alloy 718 Bar
Inconel Alloy 718 Hex Bar
ASTM B637 UNS N07718 Inconel 718 Bar
Inconel 718 Round Bar B637 NA07718
Inconel 718 Bar B637 NA07718
Inconel 718 Hex Bar B637 NA07718
Inconel 718 Square Bar B637 NA07718
Inconel Alloy 718 Square Bar
Inconel Alloy 718 Flat Bar
Inconel Alloy 718 Bright Bar
Inconel Alloy 718 Black Bar
AMS 5664 Inconel 718 Bar
Inconel Alloy 718 Cold Drawn Bar
Inconel Alloy 718 Polish Bar
Inconel Alloy 718 Forged Bar
ASTM B637 UNS N07718 Bar
ASTM B637 UNS N07718 Round Bar
B637 N07718 Inconel Bar
B637 N07718 Inconel Round Bar
Inconel 718 B637 N07718 Round Bar
Inconel 718 B637 N07718 Bar
Inconel 718 Flat Bar B637 NA07718
Inconel 718 Bright Bar B637 NA07718
Inconel 718 Black Bar B637 NA07718
Inconel 718 Cold Drawn Bar B637 NA07718
Inconel 718 Polish Bar B637 NA07718
Inconel 718 Forged Bar B637 NA07718
AMS 5662 Inconel 718 Round Bar
AMS 5663 Inconel 718 Round Bar
AMS 5664 Inconel 718 Round Bar
AMS 5662 Inconel 718 Bar
AMS 5663 Inconel 718 Bar
Inconel 718 ASTM B637 UNS N07718 Round Bar
Inconel 718 AMS 5662 Round Bar
Inconel 718 AMS 5663 Round Bar
Inconel 718 AMS 5664 Round Bar
N07718 B637 Inconel 718 Round Bar
Inconel 718 N07718 B637 Round Bar
Forms of Inconel 718 Bar B637 N07718 in Stock