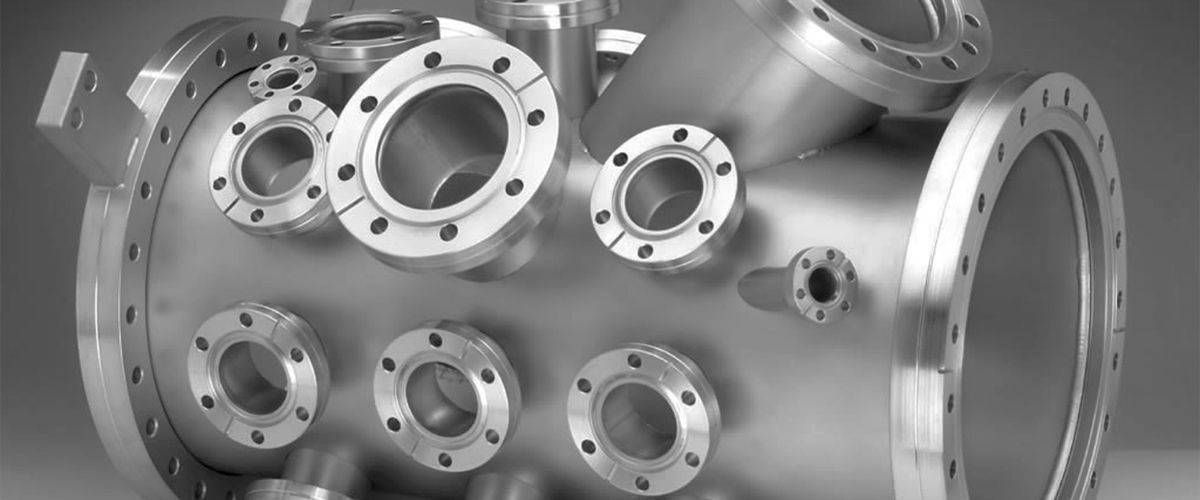 Lap Joint Flange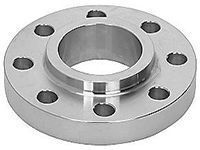 Lap Joint Flanges are nearly identical to a Slip On flange with the exception of a radius at the intersection of the flange face and the bore to accommodate the flanged portion of the Stub End. Lap Joint Flanges have all the same common dimensions as any other flange however it does not have a raised face, they used in conjunction with a "Lap Joint Stub End Flange".
Lap Joint Stub End Flange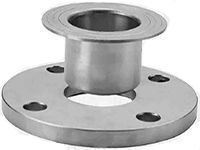 Lap Joint Stub End Flange Supplier Mumbadevi Steel India (MSI) is Certified and PED Approved Company, specializes in gradesJoint Flanges are used with a corresponding stub-end that "inserts" in the inside of the flange.
Loose Flange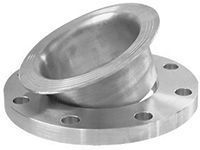 Loose Flange also known as Lap Joint Loose Flange is used in conjunction with a universal stub end fittings, to avoid issues that could arise with the alignment of bolt holes. Loose Flange are commonly used in applications where the juncture does not come in contact with the fluid or gas making them reusable, and are also beneficial in applications keeping down expenses when exotic metals are used.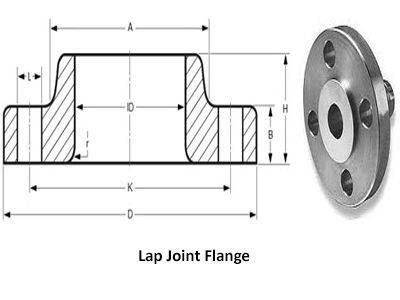 Lap Joint Flange | Lap Joint Stub End Flange | Loose Flange
Size:

1/2″ (15 NB) to 48″ (1200NB).

Class:

150lbs, 300lbs, 400lbs, 600lbs, 900lbs, 1500lbs, 2500lbs.

Types:

Lap Joint Flange, Lap Joint Stub End Flange, Loose Flange, Lap Joint Loose Flange with Stub End.

Standard:

ANSI B16.5, ANSI B16.47 Series A and B, MSS SP44, ASA, API-605, AWWA, Custom Drawings.

Pressure:

Class 150, Class 300, Class 400, Class 600, Class 900, Class1500, Class 2500 | PN6, PN10, PN16, PN25, PN40, PN64 etc.

UNS:

N06600, N06601, N06625, N07718, N08020, N08800, N08825, N10276, N10665, R50400, N08904, S31635, S31603, S31703, S31000, S34700, S34709, S30400, S30409, S30900, S32100

Packing:

No Fumigate or Fumigate Plywood/Wood Pallet or Case.

Surface Treatment:

Anti-rust Paint, Oil Black Paint, Yellow Transparent, Zinc Plated, Cold and Hot Dip Galvanized.

Flange Face Type:

Flate Face (FF), Raised Face (RF), Ring Type Joint (RTJ).

Value Added Services:

CNC Machining, Customised Flanges.

Application:

Oil Field, Offshore, Water System, Shipbuilding, Natural Gas, Electric Power, Pipe Projects etc.

Material:

Inconel, Incoloy, Monel, Hastelloy, Copper Nickel, Alloy 20, Nickel 200, Nickel 201, AISI 4130, Titanium, Brass, Stainless Steel, Duplex 2205, Super Duplex, SMO 254.