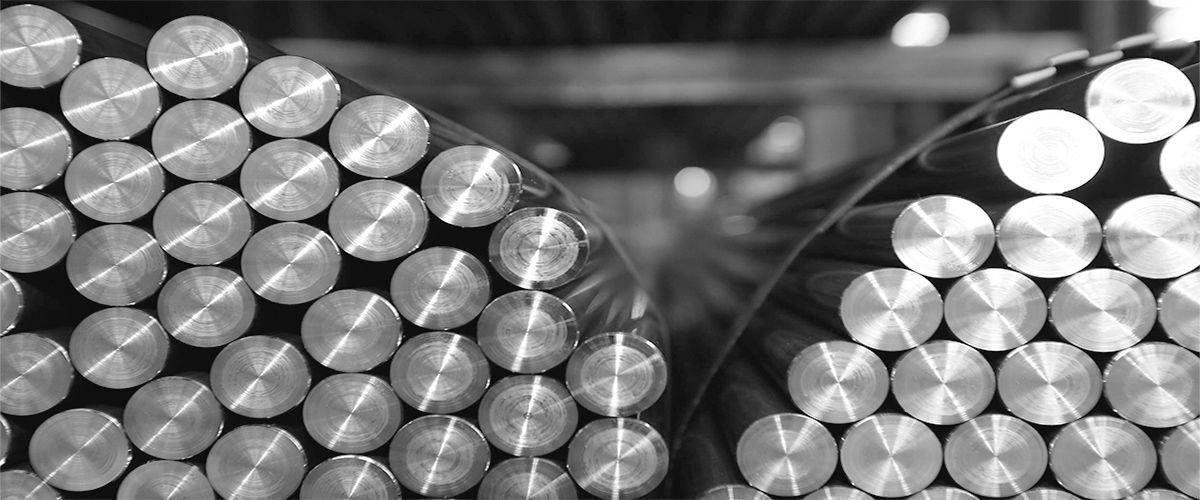 Hastelloy B2 Round Bars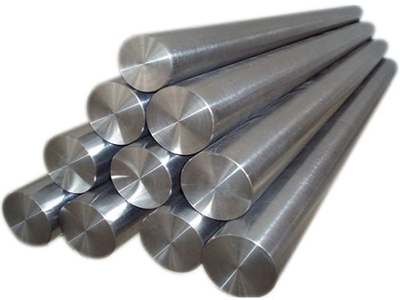 Mumbadevi Steel India (MSI) is a recognized suppliers and exporter of Hastelloy B2 Round Bar. Our ASTM B335 Round bars are of high quality and corrosion resistant.
Other Names:
ASTM B335 UNS N10665, Hastelloy Bars, Hastelloy B2 Bars, Hastelloy Round Bar, Hastelloy Hex Bar, Hastelloy Square Bar, Hastelloy Flat Bar, ASTM B335 Bar, Hastelloy B Bar
Material:
Hastelloy B2
Brand:
Mumbadevi Steel India (MSI)
Manufacturer:
Mumbadevi Steel India (MSI)
Rating:
4.5
/5 based on
65
customer reviews
ASTM B335 UNS N10665 • Hastelloy Round Bar • Hastelloy Hex Bar • Hastelloy Flat Bar • Hastelloy Bar · Hastelloy B Bar
Mumbadevi Steel India (MSI) is India's prominent manufacturer, exporter and suppliers of Hastelloy B2 Round Bar in various shapes and sizes. Our product range includes various ASTM B335 UNS N10665 Bars in a variety of sizes and shapes. Over a decade of progress have consistently made us realize that more than Products, it is understanding the client's requirement and giving maximum services to the customer is what makes us stand apart from others. Our self contained unit with Forging, Welding, Machining, Heat treatment and Facilities for physical & Chemical testing, enables us to meet strict international quality standards.
Round bars are most frequently used to make parts such as gears, shafts, axles, and flywheels for rotating machinery applications. Round Bars can also be engineered and used for manufacturing of seamless pipe and tubing used in oil drilling, military, and other applications. Hastelloy B2 Round bars conform to ASTM, UNS, ASME, UNS, ANSI, EN standards and specifications. Round Bar is available in a wide variety of sizes ranging from 10 mm to 125 mm. Hastelloy Bar available in following forms Round Bar, Hex Bars, Flat Bar, Square Bar. Round bars are typically used in Engineering Construction, Residential Construction, Non-Residential Construction, Mining Infrastructure, Transport and Storage Manufacturing.
Mumbadevi Steel India (MSI) offers a comprehensive range of Hastelloy Bar which is available in Alloy and Stainless Steel grades. We pride ourselves on supplying Round Bar products to suit your exact requirements. Our Round bars are finished according to, En, BS, ANSI, ASME specifications. The length of the round bar is 50 mm to 6000 mm long and it can be Single Random, Double Random and Cut Length. The characteristics of high resistance to thermal oxidation, corrosion resistance and high strength in our round bar meet the requirements for use in numerous applications within the aerospace, chemical processing, thermal processing, oil & gas, pharmaceutical and bio synthetic and motorsport industries. We supply ASTM B335 round bars with diameters between 0.5 mm to 500 mm.
Our company has been exporting Hastelloy B2 Round bars Globally and has attained a recognition in many countries. We have exported to countries like Europe, Australia, Japan, Indonesia, South Africa, Thailand, UAE, Qatar, etc.
Bar Specification:

ASTM B335 UNS N10665, ASME SB335 UNS N10665 & EN 2.4617

Thickness:

50 mm to 6000 mm Long

Type:

Hastelloy Bar

Form:

Hastelloy B2 Round Bar, Hastelloy B2 Hex Bars, Hastelloy B2 Flat Bar, Hastelloy B2 Square Bar

Length:

Single Random, Double Random & Cut Length

Finish:

Bright and Black Finish

Origin:

Indian Origin, European Origin, Japanese Origin

Testing and Documents:

Mill Test Certificates, EN 10204 3.1, Chemical Reports, Mechanical Reports, Destructive Test Report, Non Destructive Test Reports, PMI Test Reports, Visual Inspection Reports, Third Party Inspection Reports, NABL Approved Lab Reports

Packing:

Packed in Wooden Boxes, Bubble wraps, Steel Strips Bundled, or as per Customers Requests
Hastelloy B2 Alloy Bar Sizes in Stock
| Material | Diameter | Length | Make |
| --- | --- | --- | --- |
| Hastelloy B2 Round Bar, Hastelloy B2 Flat Bar, Hastelloy B2 Hex Bar | 0.5 mm to 500 mm | 50 mm to 6000 mm Long | Indian, European and Japanese origin |
Forms of ASTM B335 UNS N10665 in Stock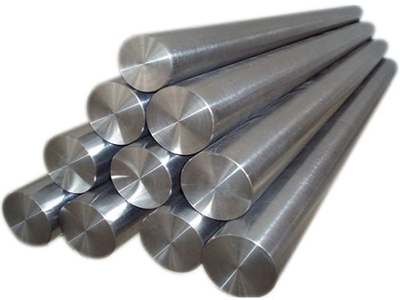 Round Bar
Hastelloy B2 Round Bars available in 0.5 mm to 500 mm Diameter

Hex Bar
Hastelloy B2 Hex Bar ASTM B335 UNS N10665
Flat Bar
Hastelloy B2 Flat Bar Suppliers and Manufacturer ASTM B335 UNS N10665
| | C | P | Mn | Fe | S | Si | Cr | Ni | Co | Mo |
| --- | --- | --- | --- | --- | --- | --- | --- | --- | --- | --- |
| MIN | - | - | - | - | - | - | - | Bal | - | 26.000 |
| MAX | 0.020 | 0.040 | 1.000 | 2.000 | 0.030 | 0.100 | 1.000 | | 1.000 | 30.000 |

Yield Strength
0.2% Proof
(MPa)
Tensile strength
(MPa)
Elongation
(% in 50mm)
Hardness
(HRB)
MIN
396
914
55.00
MAX
98

| | |
| --- | --- |
| Density | 0.333 lb/in.3 |
| Melting Range | 2430°F to 2520°F |
| Specific Heat | 0.090Btu/lb•°F |
| Permeability | ≤1.001(200 Oersted) |
| Elastic Modulus | 31.4 x 106,ps |
| Coefficient of Thermal Expansion | 6.0 µin./in.•°F |
| Thermal Conductivity | 64 Btu/ft•h•°F |
---
Properties of Hastelloy B2 alloy
Hastelloy B2 Cold Forming
Cold forming process plays a very important role in the desired product formation.The process involves rolling, pressing forging of the metal with desired procedure. Cold forming is always done with precaution and under expertise with a clean environment. It increases the strength of the metal and gives hardness a new level.
Hastelloy B2 Hot Forming
While performing hot forming process in a Hastelloy, the temperature should be maintained with the furnace.The preheating of the furnace should be done so as to make the shape of the metal proper.The size and thickness of the metal play a very important role while hot forming so the metal can have the proper size.Re-heating is necessary to maintain the correct hot forming temperature, and dies of the metal should be heated to avoid extreme chilling of the surfaces.
Hastelloy B2 Machining
When Machining Hastelloy B2 the material gets work-harden quickly, produce high heat during cutting weld to the cutting tool surface and offer high resistance to metal removal because of their high shear strengths. The machine should be rigid and overpowered as much as possible.The workpiece and tool should be held rigid. The tools used should be sharp while machining. The machine used, should be heavy, constant, feeds to maintain the positive cutting action. If feed slows and the tool dwells in the cut, work hardening occurs, tool life deteriorates and close tolerances are impossible.
Hastelloy B2 Welding
Hastelloy B2 has a good welding property. The welding process is done by methods such as common arc welding process, plasma arc welding (PAW), resistance spot welding (RSW), laser beam welding (LBW), and electron beam welding (EBW) are used. The pitting corrosion resistance of the metal can be welded to be reduced due to micro-segregation of main molybdenum during solidification.
Hastelloy B2 Heat Treatment
Before heat treatment, make absolutely sure that grease, graphite, and other foreign materials are removed from all surfaces. The annealing procedure has been designed to place the material in the optimum condition with respect to mechanical properties and corrosion resistance. Annealing is often performed after cold working operations to restore ductility and lower the yield and ultimate tensile properties. In general, the only heat treatment that is acceptable for these alloys is a full solution anneal.
Services We Offer
Documentation
Documentation is a very important part of the products we supply, and we work continuously to enhance the efficiency of the document-handling process without compromising quality of the product. Documents provided along with the shipment include Certificate of Origin, Material Test Certificate as per EN 10204 3.1 and 10204 3.2, NACE MR10103 and NACE MR0175 certified Test Certificates.
Quality Assurance
Hastelloy Bars are manufactured and controlled to international standards such as ASTM, ASME, BS, MSS, EN, DIN or WERKSTOFFE. Our products undergo stringent quality tests before they are dispatched.
Material Testing
PMI Testing, Ultrasonic Test, Mechanical Testing, Spectro Tests for Chemical Analysis of the grade, Flaring Test, IGC, etc. are some of the tests conducted at our facility. We welcome stage wise inspection from any of your representative or third party inspection agencies.
Packing and Delivery
The product is wrapped and packed in wooden crates or carton boxes. Our primary goal is to deliver quality products in time, no matter where the client is located.