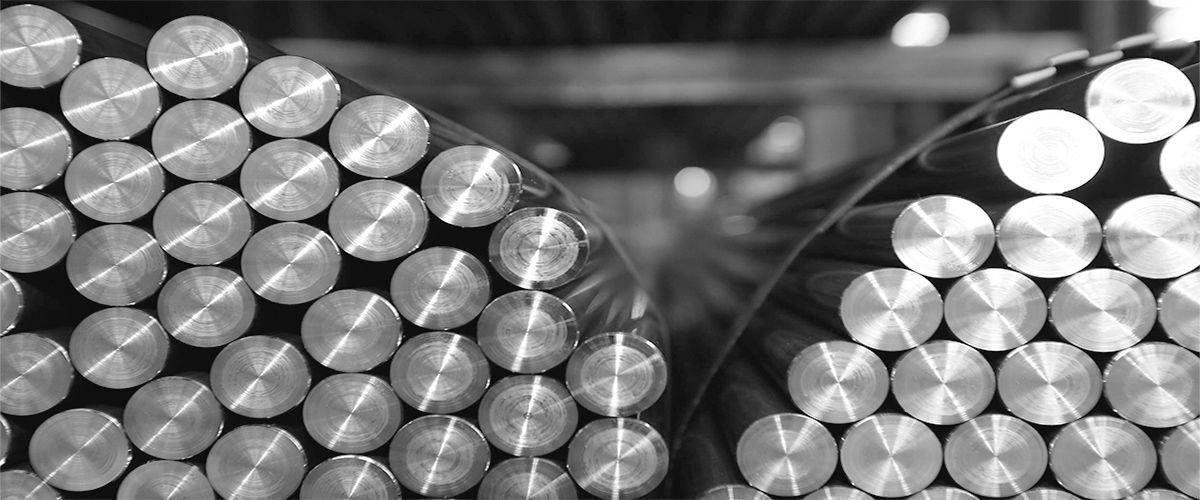 Incoloy 800 Round Bars
Mumbadevi Steel India (MSI) is a suppliers and exporter of Incoloy 800 Round Bars. We are Certified and CRISIL MSE 4 Rated Company. Our ASTM B408 UNS N08800 product has a huge demand in the market.
Other Names:
ASTM B408 UNS N08800, Incoloy Bars, Incoloy 800 Bars, Incoloy Round Bar, Incoloy Hex Bar, Incoloy Square Bar, Incoloy Flat Bar, ASTM B408 Bar
Material:
Incoloy 800
Brand:
Mumbadevi Steel India (MSI)
Manufacturer:
Mumbadevi Steel India (MSI)
Rating:
4.9
/5 based on
55
customer reviews
ASTM B408 UNS N08800 • Incoloy Round Bar • Incoloy Hex Bar • Incoloy Flat Bar • Incoloy Bar
Incoloy 800 Round Bar is one of the products supplied by Mumbadevi Steel India (MSI) . The materials conform to International standards and specifications. ASTM B408 UNS N08800 Bar is available in the size range of 0.5 mm to 500 mm. Our company is ISO 9001:2015 Certified and CRISIL MSE 4 Rated. We know that the dynamic needs of the sectors require products which are precise and advanced, and that is why our R&D team is fully committed to developing products and manufacturing processes which set new standards in the industry.
Round bars are most frequently used to make parts such as gears, shafts, axles, and flywheels for rotating machinery applications. Round Bars can also be engineered and used for manufacturing of seamless pipe and tubing used in oil drilling, military, and other applications. Incoloy 800 Round bars conform to ASTM, UNS, ASME, UNS, ANSI, EN standards and specifications. Round Bar is available in a wide variety of sizes ranging from 10 mm to 125 mm. Incoloy Bar available in following forms Round Bar, Hex Bars, Flat Bar, Square Bar. Round bars are typically used in Engineering Construction, Residential Construction, Non-Residential Construction, Mining Infrastructure, Transport and Storage Manufacturing.
Mumbadevi Steel India (MSI) offers a comprehensive range of Incoloy Bar which is available in Alloy and Stainless Steel grades. We pride ourselves on supplying Round Bar products to suit your exact requirements. Our Round bars are finished according to, En, BS, ANSI, ASME specifications. The length of the round bar is 50 mm to 6000 mm long and it can be Single Random, Double Random and Cut Length. The characteristics of high resistance to thermal oxidation, corrosion resistance and high strength in our round bar meet the requirements for use in numerous applications within the aerospace, chemical processing, thermal processing, oil & gas, pharmaceutical and bio synthetic and motorsport industries. We supply ASTM B408 round bars with diameters between 0.5 mm to 500 mm.
Our company has been exporting Incoloy 800 Round bars Globally and has attained a recognition in many countries. We have exported to countries like Europe, Australia, Japan, Indonesia, South Africa, Thailand, UAE, Qatar, etc.
Bar Specification:

ASTM B408 UNS N08800, ASME SB408 UNS N08800 & EN 1.4876

Thickness:

50 mm to 6000 mm Long

Type:

Incoloy Bar

Form:

Incoloy 800 Round Bar, Incoloy 800 Hex Bars, Incoloy 800 Flat Bar, Incoloy 800 Square Bar

Length:

Single Random, Double Random & Cut Length

Finish:

Bright and Black Finish

Origin:

Indian Origin, European Origin, Japanese Origin

Testing and Documents:

Mill Test Certificates, EN 10204 3.1, Chemical Reports, Mechanical Reports, Destructive Test Report, Non Destructive Test Reports, PMI Test Reports, Visual Inspection Reports, Third Party Inspection Reports, NABL Approved Lab Reports

Packing:

Packed in Wooden Boxes, Bubble wraps, Steel Strips Bundled, or as per Customers Requests
Incoloy 800 Alloy Bar Sizes in Stock
| Material | Diameter | Length | Make |
| --- | --- | --- | --- |
| Incoloy 800 Round Bar, Incoloy 800 Flat Bar, Incoloy 800 Hex Bar | 0.5 mm to 500 mm | 50 mm to 6000 mm Long | Indian, European and Japanese origin |
Forms of ASTM B408 UNS N08800 in Stock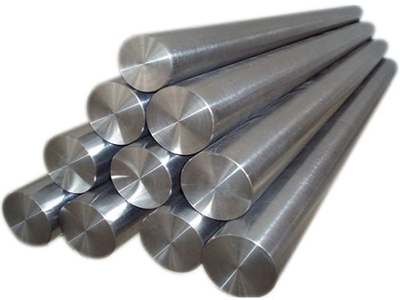 Round Bar
Incoloy 800 Round Bars available in 0.5 mm to 500 mm Diameter

Hex Bar
Incoloy 800 Hex Bar ASTM B408 UNS N08800
Flat Bar
Incoloy 800 Flat Bar Suppliers and Manufacturer ASTM B408 UNS N08800
| | C | Ti | Mn | Fe | S | Si | Cr | Ni | Cu | Al |
| --- | --- | --- | --- | --- | --- | --- | --- | --- | --- | --- |
| MIN | - | 0.150 | - | 39.500 | | - | 19.000 | 30.000 | - | 0.150 |
| MAX | 0.100 | 0.600 | 1.500 | | 0.015 | 1.000 | 23.000 | 35.000 | 0.750 | 0.600 |

| Yield Str0.2% Proof(MPa) | Tensile Str(MPa) | Elong(% in 2mm) | Hardness HV |
| --- | --- | --- | --- |
| 205 | 520 | 30.00 | - |
| - | - | - | 182 |

Density
lb/in³
0.287
g/cm³
7.94
Specific Heat
(32-212°F), Btu/lb•°F
0.11
(0-100°C), J/kg•°C
460
Melting Range
°F
2475-2525
°C
1357-1385
Curie Temperature
°F
-175
°C
-115
Permeability
70°F (21°C) & 200 oersted (15.9 kA/m)
Annealed
1.014
Hot-Rolled
1.009
---
Properties of Incoloy 800 alloy
Incoloy 800 Cold Forming
Cold forming of Incoloy 800 is done by procedures similar to those used for Inconel Alloy 600 and Stainless Steel. The work-hardening rate for Inconel 800, is higher than the rate for mild steel but lower than that for Type 304 stainless steel. The work-hardening rate for Incoloy 800 is essentially the same as the rate for Inconel 600.
Incoloy 800 Hot Forming
Hot forming of Incoloy 800 is done in the temperature range of 1600 to 2200°F (870 to 1200°C). Heavy forging should be done at temperatures from 1850°F to 2200°F (1010°C to 1200°C). Forming at temperatures between 1200 and 1600°F (650-870°C) can result in cracking of the workpiece. The rate of cooling following hot forming is not critical with respect to thermal cracking. However, the alloy is subject to carbide precipitation in the 1000-1400°F (540- 760°C) temperature range and should be cooled rapidly through that range to avoid sensitization.
Incoloy 800 Machining
Incoloy 800 is readily machined by standard methods. Turning operations can be performed with high metal removal rates, good tool life, and good surface finish using coated carbide tools. Good results have also been obtained with high-speed-steel tools, which are better for interrupted cutting. Coated carbide tools have shown good life at cutting speeds of 110-190 sfpm (33.5-57.9 m/min) and a feed of 0.008-0.035 ipr (0.20-0.89 mm/rev.). High speed steel tools have been shown to have good life at cutting speeds of 35- 95 sfpm (10.7-29.0 m/min) and a feed of 0.008-0.035 ipr (0.20-0.89 mm/rev.).
Incoloy 800 Welding
Incoloy 800 has good weldability by all welding processes. Material to be welded must be thoroughly clean, and the proper joint designs must be used. For shielded metal-arc welding of Alloy 800, the recommended welding product is Inco-Weld a Electrode. For gas-tungsten-arc, gas-metal-arc, and submerged-arc welding, Inconel Filler Metal 82 is recommended. Incoflux 4 Submerged Arc Flux is used with the submerged-arc process. These products may be used for most dis-similiar welding requirements with Incoloy 800 as well.
Incoloy 800 Heat Treatment
All material to be heated must be clean. Oil, paint, grease, shop soil and other foreign substances must be removed prior to the heating operation. Heating must be performed in a low-sulfur atmosphere. Open heating must be done with low-sulfur fuel, and the furnace atmosphere must be maintained in a reducing condition to prevent excessive oxidation. Because of the readiness with which chromium is oxidized into a refractory oxide by air, carbon dioxide or water vapor, alloy 800 cannot be bright annealed in the usual industrial annealing furnace. Under closely controlled conditions, the alloy can be bright annealed in dry, pure hydrogen (dew point of -73°F (-58°C) or lower, less than 0.004% by volume water, and less than 0.007% by volume air).
Services We Offer
Documentation
Documentation is a very important part of the products we supply, and we work continuously to enhance the efficiency of the document-handling process without compromising quality of the product. Documents provided along with the shipment include Certificate of Origin, Material Test Certificate as per EN 10204 3.1 and 10204 3.2, NACE MR10103 and NACE MR0175 certified Test Certificates.
Quality Assurance
Incoloy Bars are manufactured and controlled to international standards such as ASTM, ASME, BS, MSS, EN, DIN or WERKSTOFFE. Our products undergo stringent quality tests before they are dispatched.
Material Testing
PMI Testing, Ultrasonic Test, Mechanical Testing, Spectro Tests for Chemical Analysis of the grade, Flaring Test, IGC, etc. are some of the tests conducted at our facility. We welcome stage wise inspection from any of your representative or third party inspection agencies.
Packing and Delivery
The product is wrapped and packed in wooden crates or carton boxes. Our primary goal is to deliver quality products in time, no matter where the client is located.